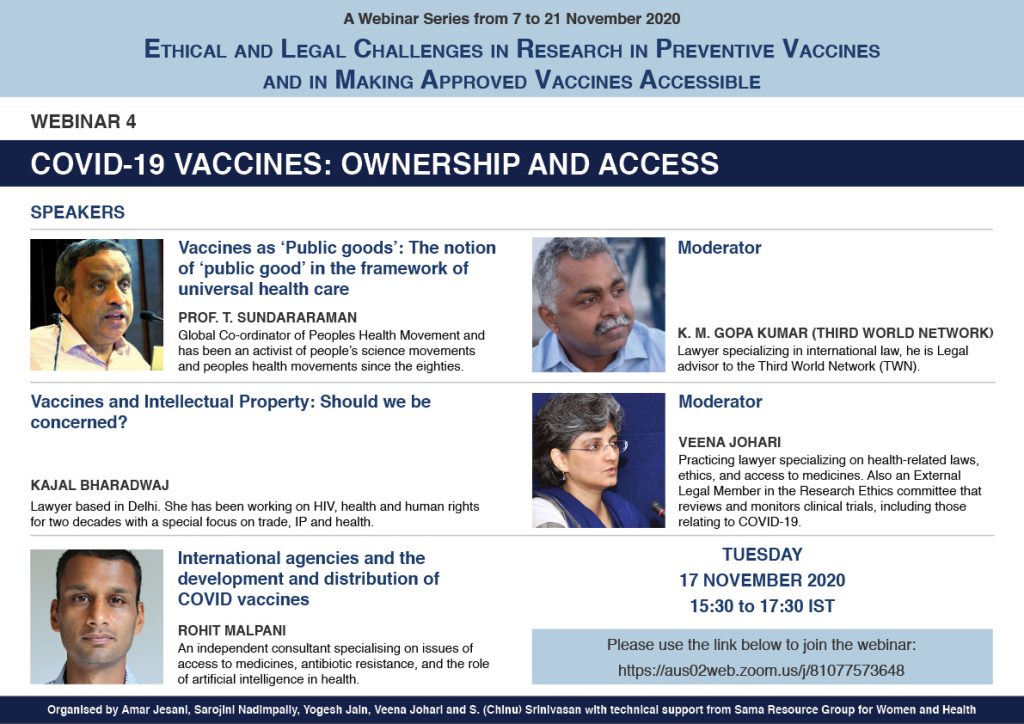 WEBINAR 4 of the Webinar series on Ethical and Legal Challenges in Research in Preventive Vaccines and in Making Approved Vaccines Accessible, is to be held on
---
TUESDAY 17 NOVEMBER 2020, 15:30 to 17:30 IST
COVID-19 VACCINES: OWNERSHIP AND ACCESS
---
Recap: Main points from previous Webinars
About the topic of the third Webinar and the Speakers
---
SPEAKERS
---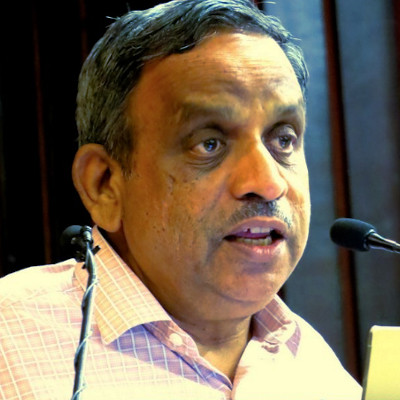 Vaccines as 'Public goods': The notion of 'public good' in the framework of universal health care
PROF. T. SUNDARARAMAN
Prof. T. Sundararaman is Global Co-ordinator of Peoples Health Movement and has been an activist of people's science movements and peoples health movements since the eighties.
---
Vaccines and Intellectual Property: Should we be concerned?
KAJAL BHARADWAJ
Kajal Bharadwaj is a lawyer based in Delhi. She has been working on HIV, health and human rights for two decades with a special focus on trade, IP and health.
---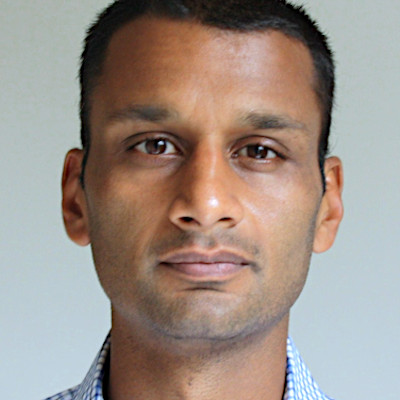 International agencies and the development and distribution of COVID vaccines
ROHIT MALPANI
Rohit Malpani is an independent consultant specialising on issues of access to medicines, antibiotic resistance, and the role of artificial intelligence in health.
---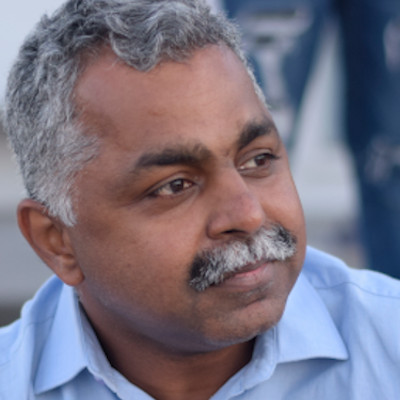 Moderator
K. M. GOPA KUMAR (THIRD WORLD NETWORK)
K. M. Gopa Kumar is a lawyer specialising in international law. He is Legal advisor to the Third World Network (TWN), an independent, not-for-profit organisation that carries out policy research and advocacy on issues around trade and development, with a focus on third world countries.
---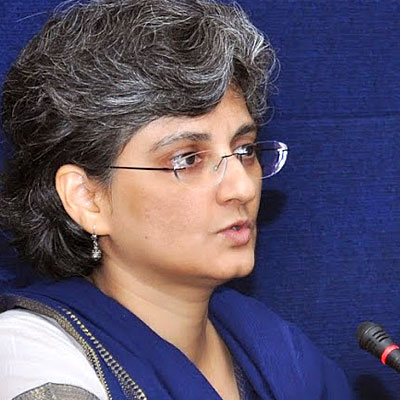 Moderator
VEENA JOHARI
Veena Johari is a practicing lawyer specialising on health-related laws, ethics, and access to medicines. She is also an External Legal Member in the Research Ethics committee that reviews and monitors clinical trials, including those relating to COVID-19.
---
Questions, Comments and Discussion; followed by Speakers' responses, Summary and Conclusions.
---