Research is an integral component of Sama's work. Research is carried out on issues that the organization is already advocating around or in situations where we feel that there is a need to initiate campaigns and advocacy efforts. Sama believes that evidence that reflects ground realities plays a crucial role in substantiating any policy demand or recommendation towards promoting the well being of people – women and the marginalized, in particular. Research is also important to build Sama's own understanding of its focal areas of work towards effective advocacy efforts.
Sama's research initiative began with the study on the harmful and hazardous impact of the use of injectable contraceptive like Depo-Provera on the health of women. It was an outgrowth of Sama's involvement in campaigns against these hazardous contraceptives. The research brought to fore the voices and experiences of women who expressed lack of information while being subjected to these technologies. It analysed the politics of new contraceptive technologies that have an adverse impact on the health of women. The study has been useful in consolidating known facts and strengthening advocacy efforts against the use of Depo-Provera for women.
Similarly, on the issue of two child norm, Sama carried out a research study in 12 districts of Madhya Pradesh, which attempted to capture the experiences of members in Panchayat Raj Institutions (men and women) who were disqualified or had been subjected to removal from office because of the imposition of the two child norm. The research findings clearly reflected how the norm acts as a discriminatory method to dis-empower women, young people, particularly from poor, dalit and adivasi communities and disengages them from political processes that are constitutional guarantees. The research reflected voices of the community, especially women, on how the two child norm does not acknowledge child survival – high infant mortality rate, political economy of large family, women's status in society, and perceptions about masculinity and fertility. The research findings played a crucial role in advocacy against the norm and in revoking it in Madhya Pradesh.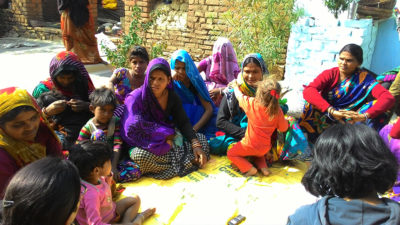 Sama's previous and ongoing research initiatives include range of issues – assisted reproductive technologies, commercial surrogacy, young people's mental health, implications of early marriage on the health of women, affordability and accessibility of medicines, ethical issues in clinical trials, poverty and gender as determinants of health, reproductive health and other related areas.
Visit our Research Reports page