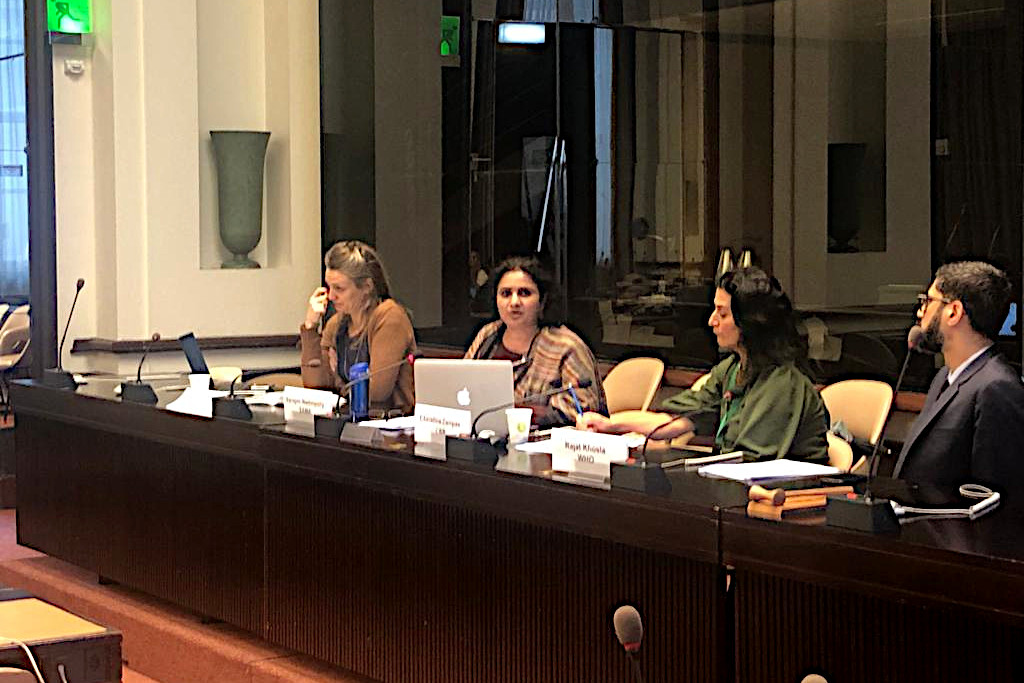 The Center for Reproductive Rights (The Center) invited Sarojini N of Sama – Resource Group for Women and Health as a panelist at the side-event on Infertility and Human Rights held on 2 March 2020, during the 43rd session of the Human Rights Council (HRC).
The key objective of the side-event was to create a space for the audience of the 43rd HRC to meaningfully engage with organizations and individuals that are working on infertility and human rights in a variety of contexts and countries, which represent the many different realities in which assisted reproduction is practiced.
Other panelists at the side-event included Melissa Upreti, member of the Working Group on Discrimination Against Women and Girls, Rajat Khosla, Human Rights Advisor, WHO/HRP, Hilde Kroes, Share Net, and the session was moderated by Christina Zampas, Associate Director for Global Advocacy, Center for Reproductive Rights and Paola Salwan Daher, Senior Global Advocacy Advisor, Center for Reproductive Rights.