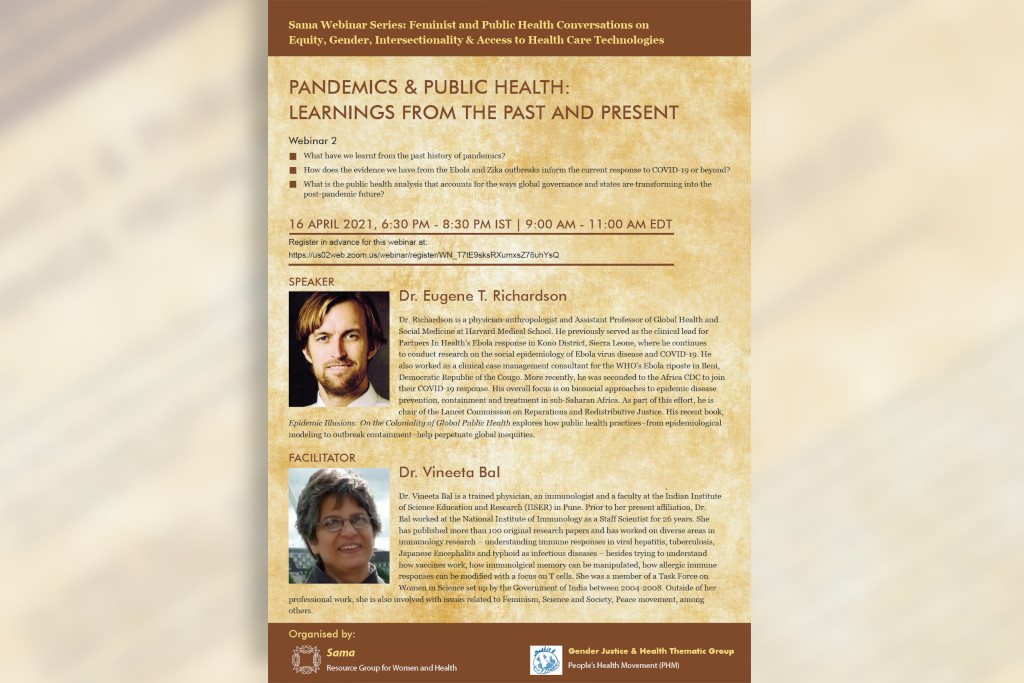 Webinar 2 of the conversation series Pandemics and Public Health: Learnings from the Past and Present is being organised by Sama Resource Group for Women and Health with the Gender, Justice & Health Thematic Group of People's Health Movement (PHM) on 16 April 2021.
Envisioned as a series of conversations on equity, gender, intersectionality and access to health care technologies from a feminist and public health perspective, this series of conversations aims to introspect on the present moment while recognising its past linkages, attempting to make collective sense of the future.
The first webinar of this series had focused on the history of the 1896 Bombay plague epidemic and influenza, the role of the 'regulatory' state and how one can approach making comparisons (if any) between past and present. Webinar 2 of this series will deliberate on the more recent outbreaks such as Ebola and Zika.
---
Date: April 16, 2021
---
SPEAKER
---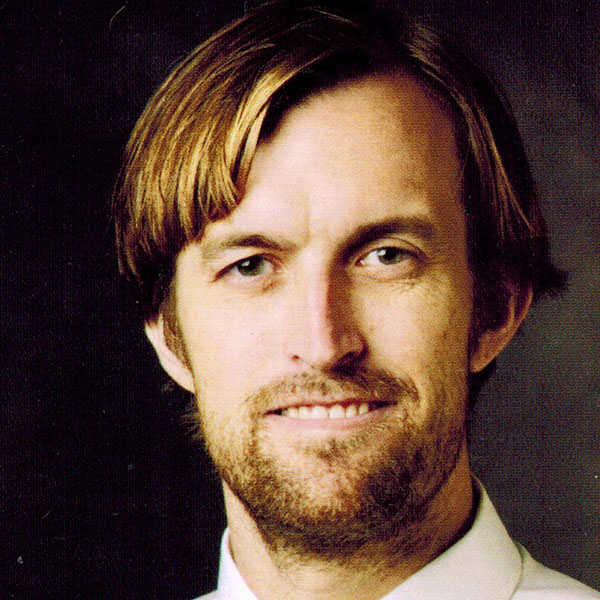 Dr. Eugene Richardson
Dr. Richardson is a physician-anthropologist and Assistant Professor of Global Health and Social Medicine at Harvard Medical School. His recent book, Epidemic Illusions: On the Coloniality of Global Public Health explores how public health practices–from epidemiological modelling to outbreak containment–help perpetuate global inequities. He previously served as the clinical lead for Partners In Health's Ebola response in Kono District, Sierra Leone, where he continues to conduct research on the social epidemiology of Ebola virus disease and COVID-19. More recently, he was seconded to the Africa CDC to join their COVID-19 response. His overall focus is on biosocial approaches to epidemic disease prevention, containment, and treatment in sub-Saharan Africa. As part of this effort, he is chair of the Lancet Commission on Reparations and Redistributive Justice.
FACILITATOR
---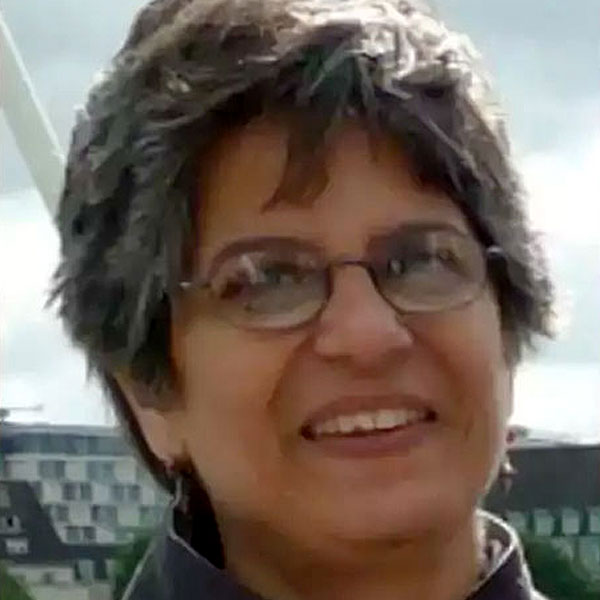 Dr. Vineeta Bal
Dr. Vineeta Bal is a trained physician and an immunologist. She is currently a faculty at the Indian Institute of Science Education and Research (IISER) in Pune. Prior to her present affiliation, she worked at the National Institute of Immunology as a Staff Scientist for 26 years. Vineeta has worked on diverse areas in immunology research – understanding immune responses in viral hepatitis, tuberculosis, Japanese Encephalitis and typhoid as infectious diseases; besides trying to understand how vaccines work, how immunological memory can be manipulated, how allergic immune responses can be modified with a focus on T cells. She has published more than 100 research papers. Outside of professional work she is also involved in issues related to Feminism, Science and Society, Peace movement, among others.
---
For details contact:
Sarojini N: [email protected] | Neelanjana Das: [email protected]