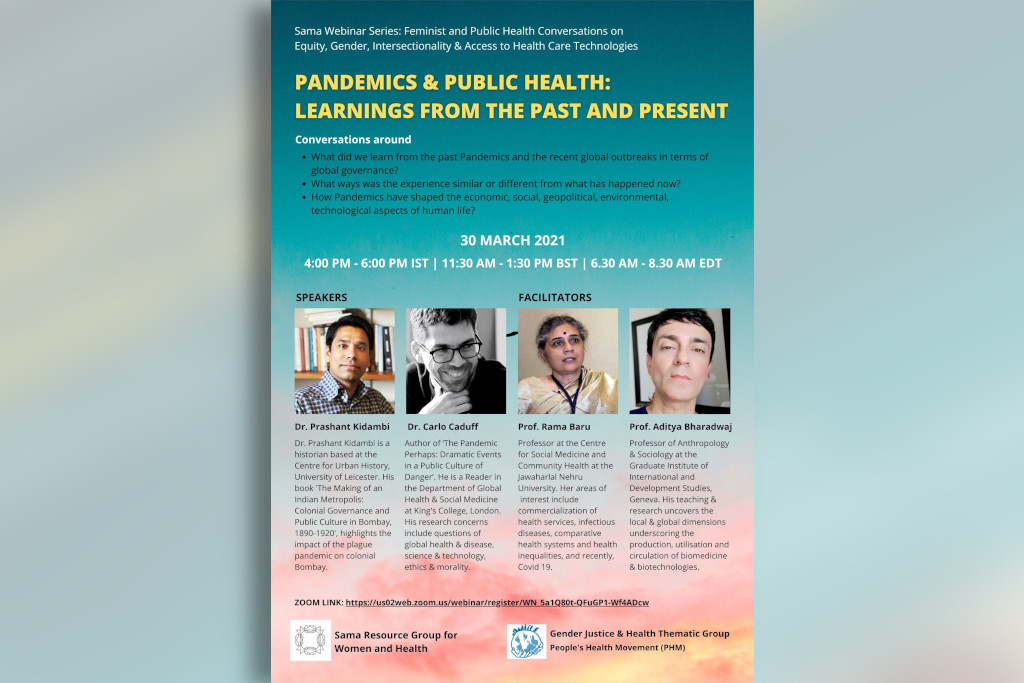 We have lived with a pandemic and its trials and tribulations for over a year now. During this time, we have engaged on issues and concerns that emerged from COVID 19 and responses to it at various levels, through community action, research and education. Through these experiences of the past year, we have seen how the pandemic has impacted several dimensions of our lives, particularly marginalised lives. At the same time, in many ways, the responses to the pandemic have shaped and reinforced older persisting concerns.
We believe that a series of conversations to deepen our understanding of public health from a feminist perspective are necessary. These will introspect on the present moment while recognising its past linkages, and attempting to make collective sense of the future.
The conversations will deliberate on:
Our learnings from the past pandemics and the recent global outbreaks in terms of global governance; were past experiences similar or different from the current COVID 19 context?
How have pandemics shaped the economic, social, environmental, geopolitical, and technological aspects of our lives?
Towards this, Sama Resource Group for Women & Health is initiating a series of feminist and public health conversations on equity, gender, intersectionality and access to health care technologies, the first of which is titled PANDEMICS & PUBLIC HEALTH: LEARNINGS FROM THE PAST & PRESENT.
---
Date: 30 March 2021
Time: 4:00 PM – 6:00 PM IST | 11:30 AM – 1:30 PM BST | 6.30 AM – 8.30 AM EDT
---
SPEAKERS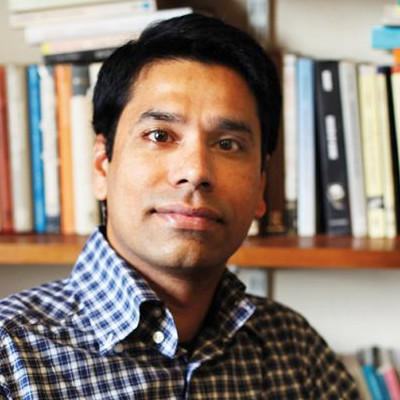 Dr. Prashant Kidambi
Dr. Prashant Kidambi is a historian based at the Centre for Urban History, University of Leicester. His book The Making of an Indian Metropolis: Colonial Governance and Public Culture in Bombay, 1890-1920 highlights the impact of the plague pandemic on colonial Bombay.
---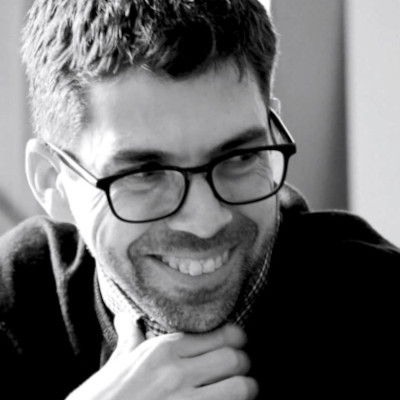 Dr. Carlo Caduff
Dr. Carlo Caduff is the author of The Pandemic Perhaps: Dramatic Events in a Public Culture of Danger. He is a Reader in the Department of Global Health & Social Medicine at King's College, London. His research concerns include questions of global health and disease, science and technology, ethics and morality.
---
FACILITATORS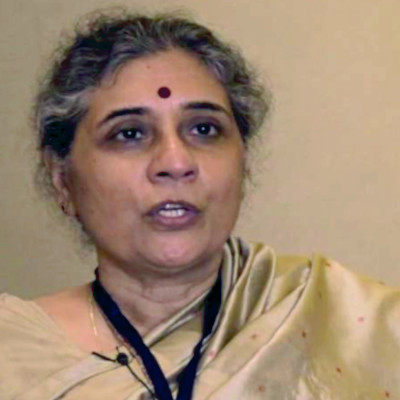 Prof. Rama Baru
Prof. Rama Baru is a Professor at the Centre for Social Medicine and Community Health at the Jawaharlal Nehru University. Her areas of interest include commercialisation of health services, infectious diseases, comparative health systems and health inequalities, and more recently, Covid-19.
---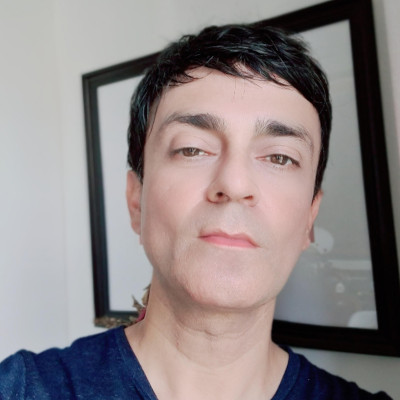 Prof. Aditya Bharadwaj
Dr. Aditya Bharadwaj is a Professor of Anthropology and Sociology at the Graduate Institute of International and Development Studies, Geneva. His teaching and research uncovers the local and global dimensions underscoring the production, utilisation and circulation of biomedicine and biotechnologies.
---
This first conversation is being organised by Sama Resource Group for Women & Health with the Gender, Justice & Health Thematic Group of People's Health Movement (PHM)
Link for Registration:
https://us02web.zoom.us/webinar/register/WN_5a1Q80t-QFuGP1-Wf4ADcw
For details contact:
Sarojini N: [email protected] | Neelanjana Das: [email protected]