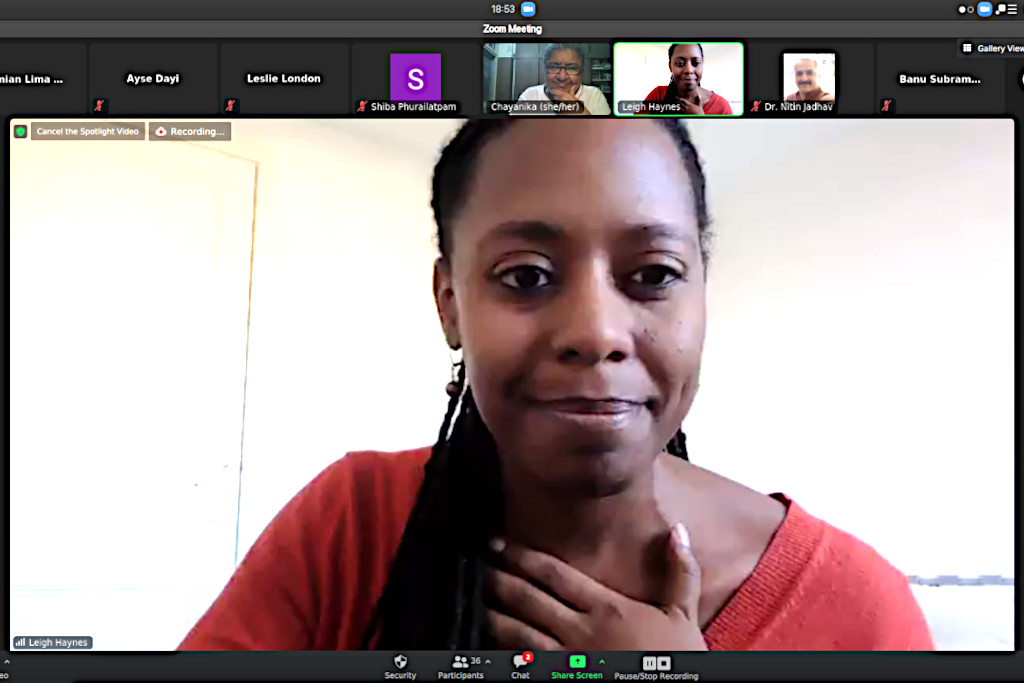 The Covid-19 pandemic has exposed the fault lines of society at every level, showing again and again how intersectional inequities increase vulnerability to illness as well as deny access to health care; how these inequities affect access to a safe and effective vaccine and other technologies related to Covid-19.
Sama Resource Group for Women and Health organized an international webinar titled "Gender, Equity and Access to Covid-19 Vaccines and Beyond," on 18 December 2020, to collectively think about the concerns and strategies to address these issues. The online meeting brought together representatives from diverse groups — activists in public health, movements, academics, and national, regional and international groups — from across the world.
As one of the participants noted, the meeting was confirmation of the need to share experiences and ideas, as well as of the commonalities of concerns across borders, and the similarity in struggles.
Here is a detailed report of the webinar.