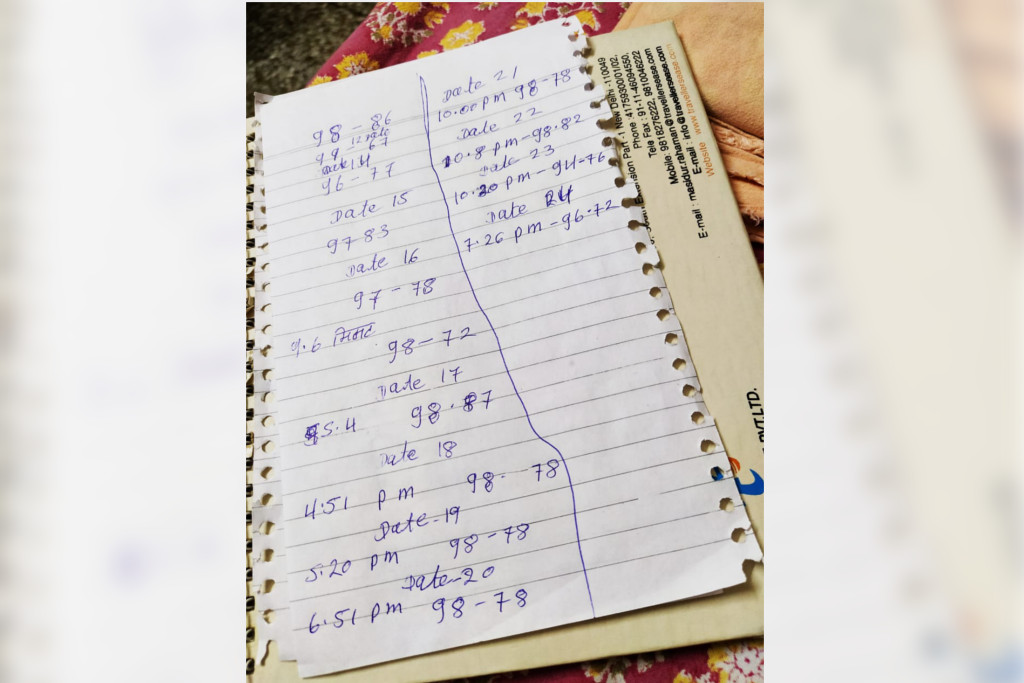 In the second wave of the COVID-19 pandemic, with India reporting over 3 lakh cases a day for the second day consecutively, many of Sama's friends and colleagues have been reaching out to us in search of credible information, tips for care, and for hope. It is important to highlight that many people with COVID are expected to have relatively 'mild' symptoms that can be resolved at home.
Keeping this in mind, Sama Resource Group for Women and Health has compiled a short informational handout titled Suggestions for Home Care for Persons with Mild Symptoms of COVID-19 and for Caregivers.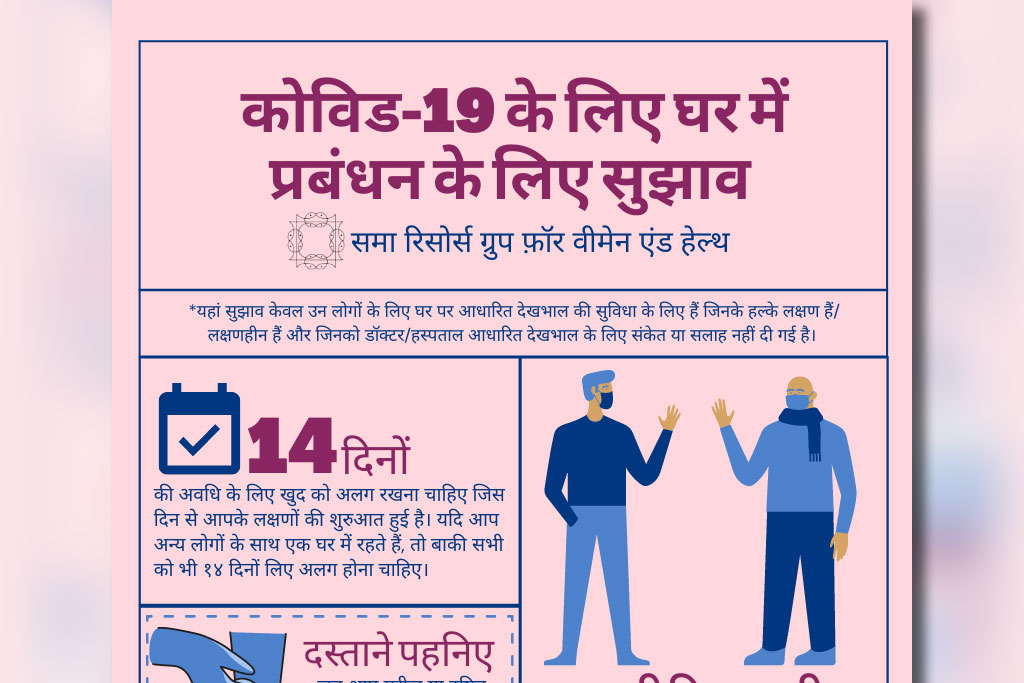 The suggestions provided in this information handout are not in lieu of health interventions necessary for COVID-19 — it is important to consult a physician regarding diagnostics, medication, etc. The suggestions here are only expected to facilitate home based care for persons who have mild symptoms and are not medically indicated or advised for facility-based care.
Needless to say, dealing with these symptoms is more challenging for those who do not have the necessary resources and systematic support. A large number of people, particularly from marginalised communities, do not have access to basic amenities- food, housing, water nor adequate access to health care facilities. They may not be able to access basic diagnostic equipment to monitor oxygen saturation, or body temperature. There is an urgent need to develop strategies for community and home-based care for mitigation and prevention of escalation of infection. Such strategies only complement health system preparedness and services, which along with access to basic amenities, are critical and urgent. These strategies can, to an extent, facilitate informed care and decisions to manage their health needs.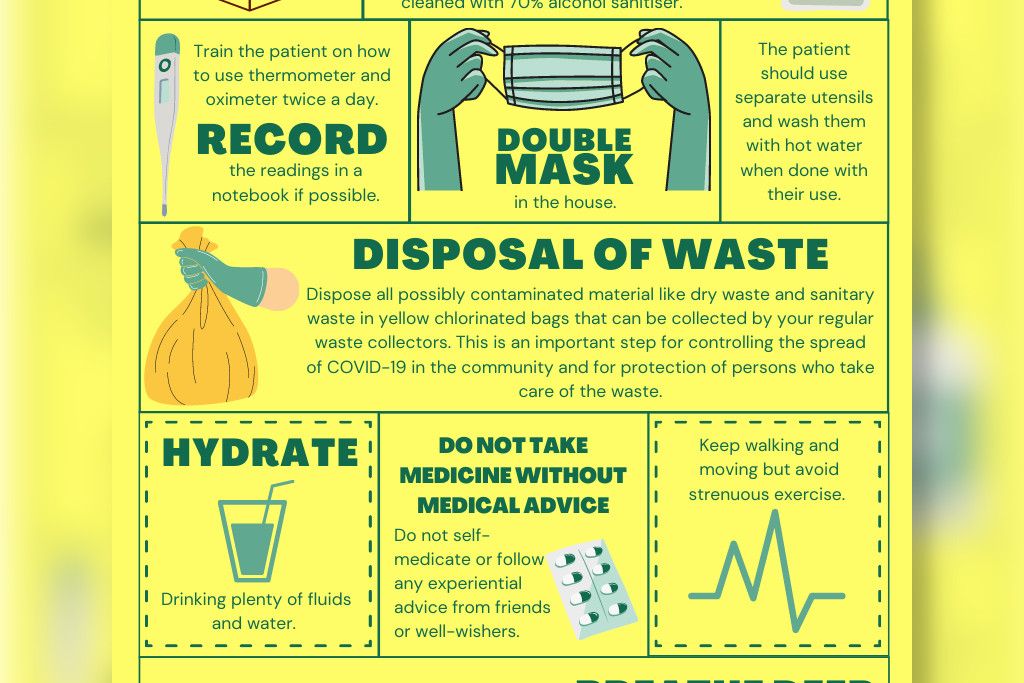 These suggestions have been compiled after referring to a range of available resources and advice/ guidance sought from public health and medical professionals. Currently we have multiple versions of the handout — in text form, audio and a graphical version in English, in text and graphical form in Hindi and text form in Marathi.
View or download – English: Text format | Audio | Graphical format | Hindi: Text format | Graphical format | Marathi: Text format