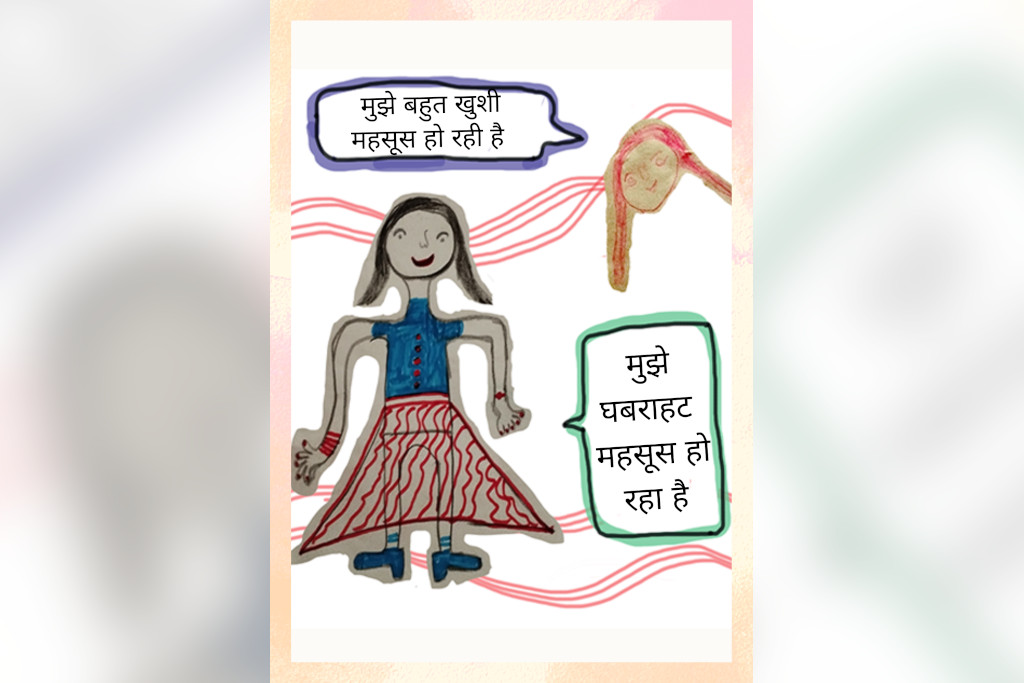 A PICTORIAL ESSAY MEMOIR TO VISIBILIZE MENTAL HEALTH
Mental health concern remains critical and in the absence of adequate support system, particularly in the rural areas, young girls grapple with diverse forms of socio-psychological problems. Sama facilitated a workshop with a group of young girls in Jharkhand, through art based methods on discussing mental well being and health. A creative brief drawn from self memoir and storytelling is developed to further these conversations at varied levels.
The idea behind the interactive session was to break the stigma around discussing depression, anxiety and other forms of distressing emotions, and sharing those feelings without fear and shame.
Creative Brief – Mental health and Young girls | Download the PDF
Acknowledgment
We acknowledge the creation of this brief to all the young girls who participated in the Sama workshop (29–30 March 2022). Through their active participation and sharing, a conversation on mental health was initiated as well as the gendered issues and struggles of young girls were highlighted in connection with the same.
We express our heartfelt thanks to Subhadra and Devika for joining the Sama team as Arts workshop resource persons and conceptualising and facilitating the sessions with the girls.
Thanks to Sneha Makkad for her support in coordination and documentation.
Pictures–Art material made by girls during the workshop