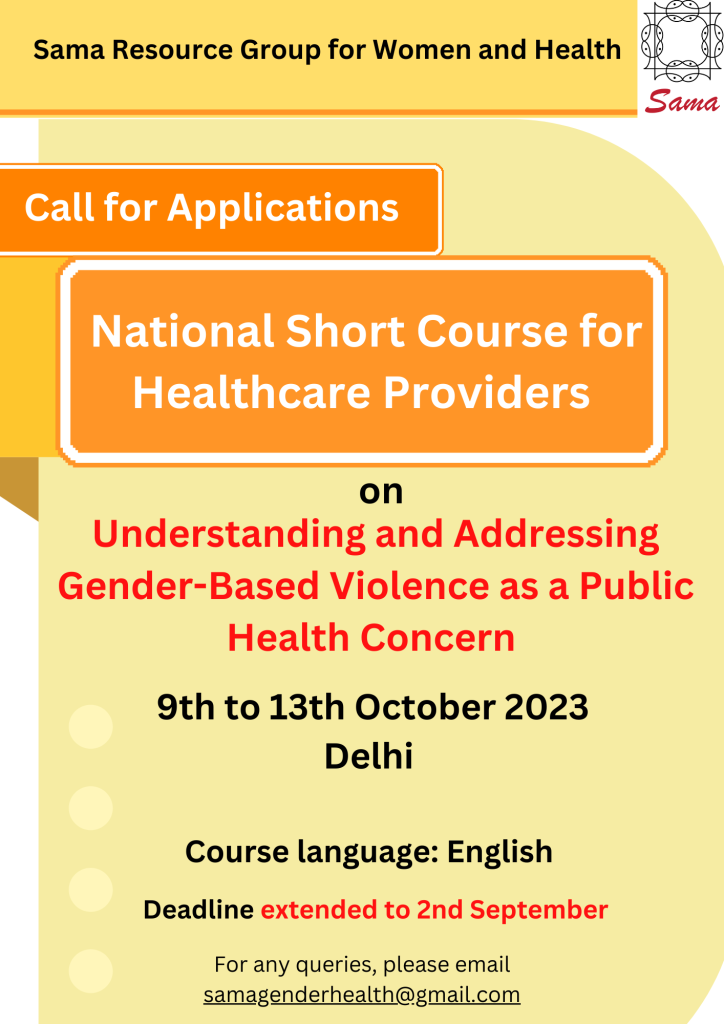 Sama – Resource Group for Women and Health is inviting applications for a national short course for healthcare providers on Understanding and Addressing Gender-Based Violence (GBV) as a Public Health Concern.
Are you a young healthcare professional or soon to be healthcare professional with an interest in understanding your role in addressing GBV? Send in your applications for the short-course!
It will be a five-day-long residential course that aims to immerse the participants in in-depth discussions facilitated by subject matter experts on topics of gender constructs, intersectional identities, and their impact on health, and recognising healthcare providers as integral links to access to justice in the context of GBV.
We especially encourage young professionals to apply!
Application deadline extended to 2nd September 2023.