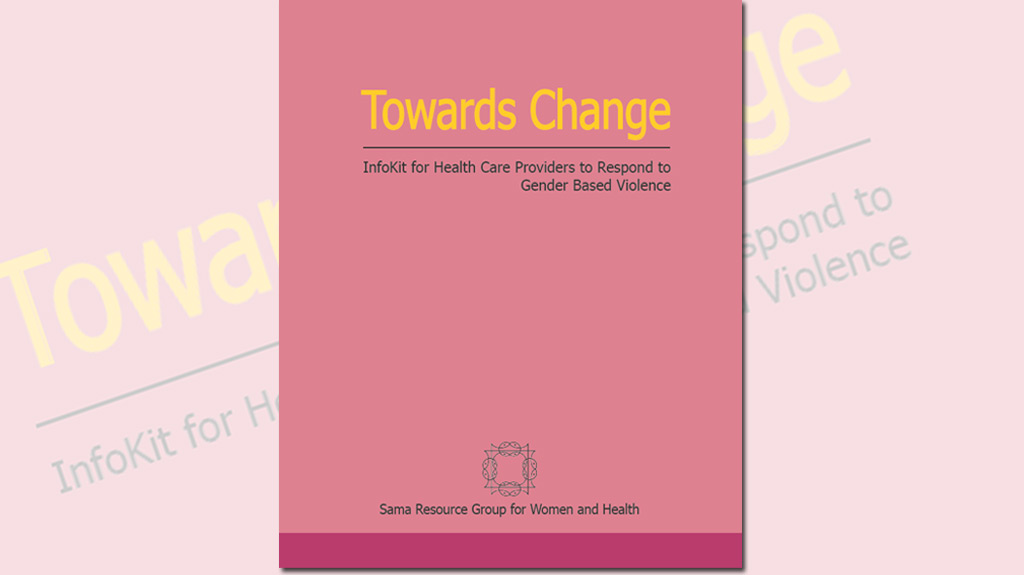 2016 | Sama
Towards Change is an Infokit developed on the role of the healthcare providers to respond to survivors of Gender Based Violence (GBV).
GBV is a global public health problem of epidemic proportions which affects various aspects of women's health – physical, sexual, reproductive and mental health. The health care system is often the first point of contact for many survivors as they may access health care facilities for immediate treatment of the health impacts of violence. Health care providers are in a unique position to offer support, care, and treatment and referral information to survivors who access health facility.
This Infokit is a compilation of information resources aiming to contribute towards building understanding, perspectives, capacities and thereby the response to survivors of GBV.