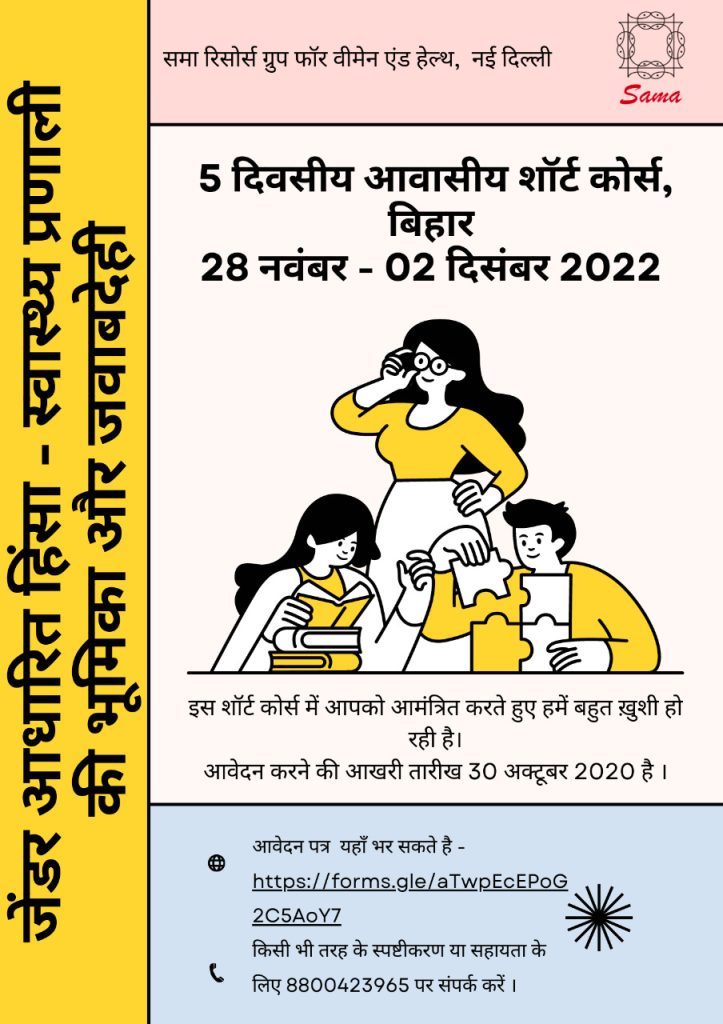 Sama is organising a state-level short course in Bihar on the issue of gender-based violence and understanding the comprehensive role of the health system towards seeking accountability. The call for applications is currently open for activists, organisations, and individuals engaging on the issue of GBV/willing to engage in Bihar.
This will be an offline residential course from November 28th-December 2nd, 2022. The short course will be conducted in Hindi.
More details on the short course can be seen in the call for applications shared below.
GBV short course: Call for applications