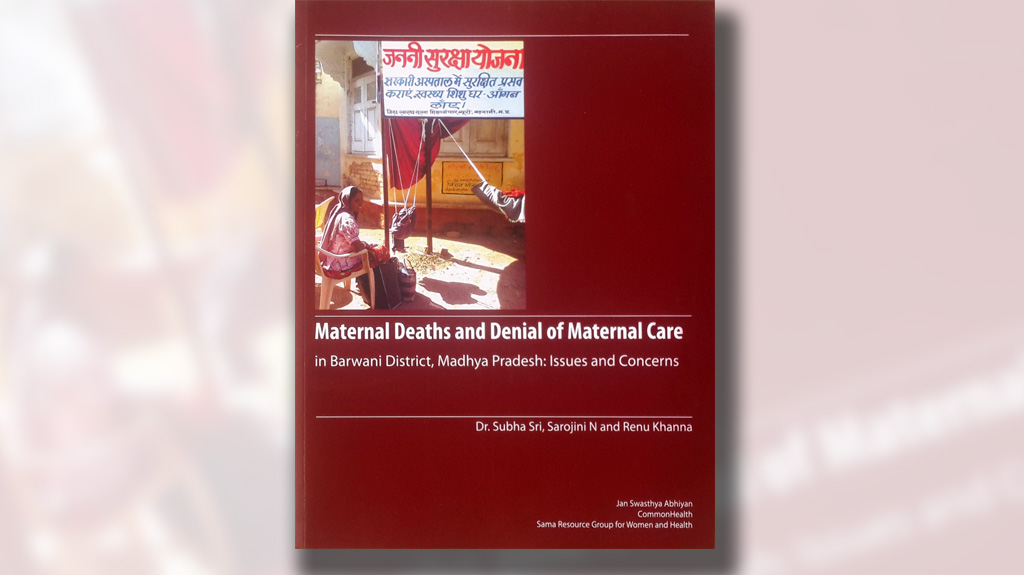 2011
This is a report based on the fact-finding visit conducted following a spate of maternal deaths at the District Hospital in Barwani District in Madhya Pradesh. The report is prepared by Dr. Subha Sri, Ms. Sarojini N and Ms. Renu Khanna.
Maternal mortality is a recognized issue at the global level. About 99 percent of maternal deaths happen in developing countries, with India contributing the substantial number of it. As per the Sample Registration System, 2009; India's maternal mortality ratio (MMR) is estimated to be 254 per 100,000 live births. While these figures have declined from preceding years, it still remains a larger cause of concern within the discourse of women's health rights.
The fact finding visit was undertaken following reports of large numbers of maternal deaths, especially in the district hospital; this issue was initially raised through protests by local organizations working in the area. Sarojini from Sama along with others –  Dr Subha Sri and Renu Khanna on behalf of the Jan Swasthya Abhiyan and Common Health carried out a fact-finding visit to Barwani to investigate into the maternal deaths and the situation of maternal care in Barwani district, Madhya Pradesh.
The fact finding report is based on the interactions with families of women who had died, and with health care providers. The report raised the abysmal and disturbing status of health of women, particularly from the adivasi communities; the extremely poor condition of the health system, despite then the five years of the implementation of the National Rural Health Mission.